/
23 Easter Decorations That Will Bring You Spring Cheer
Are you tired of traditional Easter decorations? Looking for festive Easter 2021 decorating ideas? Then you have landed on the right spot. I have rounded up the best list of creative Easter decorations ideas that will fill your home with spring cheer.
This year don't' limit your Easter decorations to your dining room table or fireplace mantel. Instead, take it outside and decorate your front porch and your lawn with outdoor Easter decorations. Style your front porch with an Easter bunny wreath, rustic white wooden bunny signs, and a carrot theme doormat. Don't stop there. Add a small Easter egg tree and a hello spring wooden sign.
If you live in an apartment, my selection of Easter accessories from bunny tail pillows, wooden Easter eggs, and mini Easter bunny statues will help you decorate your home for spring.
Check out my selection of budget-friendly Easter decorations down below.
Disclaimer: In the name of full transparency, please be aware that this blog post contains affiliate links and any purchases made through such links will result in a small commission for me (at no extra cost for you).
Outdoor easter decorations
Easter Egg Wreath
1.This Easter Egg Wreath will bring you holiday cheer every time you walk through the front door.
Spring Wood Sign
2.Make your house stand out this Easter with this colorful Hello Spring wooden sign.
Christian Easter Doormat
3.Remember the reason we celebrate Easter this year with this Christian Easter Doormat.
Easter Wreath with Rabbits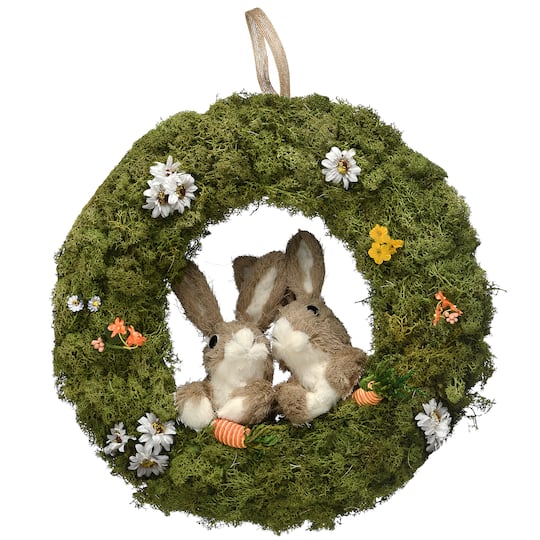 4.This year go bold with your outdoor Easter decorations with this enchanting 15″ Wreath with Rabbits.
Double Easter Egg Topiary
5.Paint the pot of this Double Easter Egg Topiary gold to give this artificial plant a fresh spring look.
Bunny and Carrot Doormat
6. Not all fun Easter bunny decor has to be in your living room. Sprinkle some Easter fun on your front porch with this Bunny and Carrot Doormat.
Pink Easter Wreath
7. You won't be able to stop staring at the stunning Pink Easter Wreath 14″ Front Door Spring Wreath all season long.
Easter Home Decor
Bunny Wood Décor Accent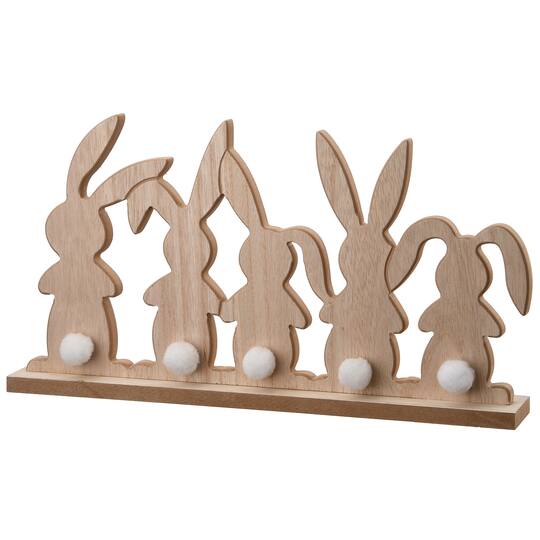 8.Looking for a Sunday afternoon craft project? Paint these adorable Bunny Wood Décor Accent.
Easter Accent Pillow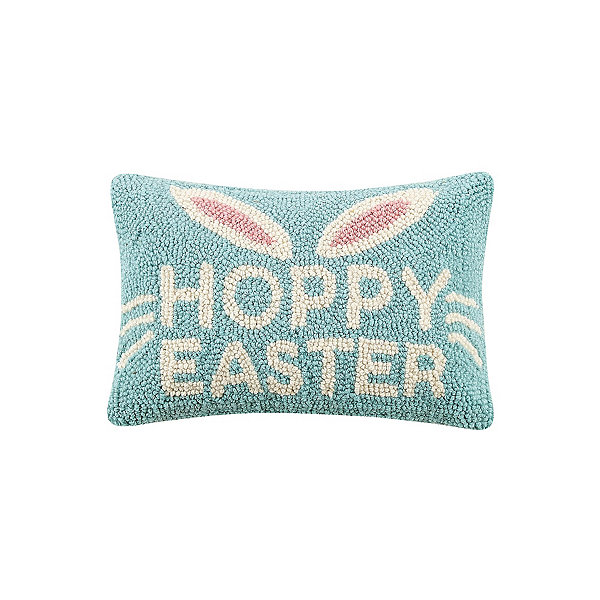 9.Revamp your living room in less than a minute with this bright Blue Hoppy Easter Accent Pillow.
Carrot patch easter sign
10.If you have been dreaming of growing carrots in your backyard, this is your chance to get one step closer with this Carrot Patch Easter Sign. This farmhouse Easter wall sign comes in a variety of sizes.
So Eggcited Felt Garland
11.Decorate your kid's at home learning center with this colorful So Eggcited Felt Garland.
Spring Floral Decorated Box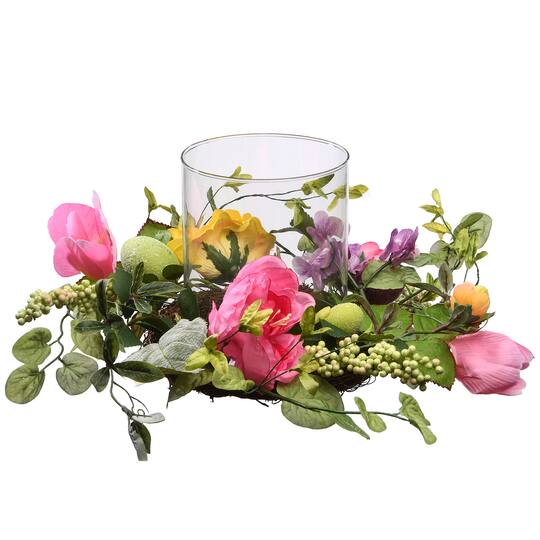 12.Brighten up your breakfast nook with this rustic Spring Floral Candle Holder.
Easter Decorations bunny gnomes
13. If your kids enjoyed the Elf on the Shelf game Christmas, try it again with this Bunny Gnome.
Rustic Religious Easter Wood Sign
14. Refresh your home for the spring by replacing your old wall decor with this Rustic John 3:16 Wood Sign.
Easter Bunny Scooter Statue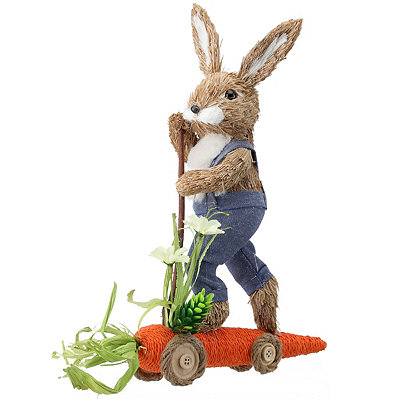 15.Decorating your Easter fireplace mantel just got easier with this Easter Bunny Scooter Statue with Carrot.
Shatterproof Peeking Bunny Rabbit Mirror
16.Every room in your home needs a bit of Easter joy. Spread this holiday joy in your daughter's room with this Shatterproof Peeking Bunny Rabbit Mirror.
Rae Dunn Inspired Easter Eggs
17. Decorate your Easter egg tree with these vibrant speckled Rae Dunn Inspired Easter Eggs.
Bunny Rockette Welcome Sign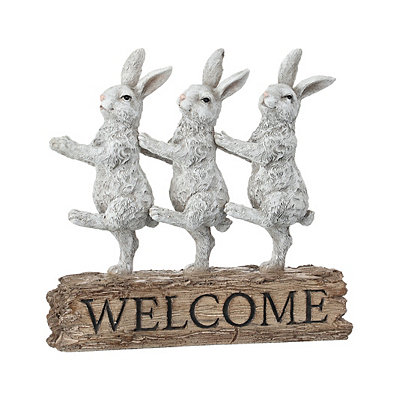 18. If this adorable Bunny Rockette Welcome Sign doesn't make you want to dance, I don't know what will.
Easter Decorations Wood Sign
19. Are you exchanging Easter gift baskets with your girlfriend this year? If so, include this Easter Wood Sign in your east gift basket.
Easter table decorations
Easter Egg Topiary
20. Place the mini Easter Egg Topiary in pastel pots to create a spring centerpiece.
Easter candleholder
21. You won't reach for gold candlesticks after using this Easter Candleholder centerpiece on your holiday tablescape.
Easter Egg Candle
22.These polka dots Easter Egg Candles are too pretty to light.
Easter Bunny Cutting board
23.Say thank you to your friend for hosting an Easter dinner this year with this Dear Easter Bunny Personalized Laser Engraved Cutting Board.